Join the WAVES Network on 24 October in iconic, internationally known capital city London. The event welcomes national and international participants, involved in the WAVES Network, and those interested in using Scenario Based Learning for training or teaching. The event will provide a great opportunity for participants from business and academia to connect and engage with the community.
A variety of presentations and keynote speakers have been prepared to edify participants and offer know-how expertise on Scenario-Based Learning. We look forward to seeing you in October, after the success of our first conference held in June 2016.
This is a FREE event, however there are only a limited number of spaced available, please register early to avoid disappointment. If registration is completed and you do not attend the event a fee of £90 will be charged for non-attendance. Free cancellation for your place at this event is permitted until 25 September, after this time the charge will apply.
Date: Wednesday 24 October 2018
Registration: 09:00
Conference: 09:45–17:00
Network reception: 17:30
Key topics:
Scenario-based learning
Virtual scenarios
Online training
Online learning
Storytelling
Decision making practice
Keynote speakers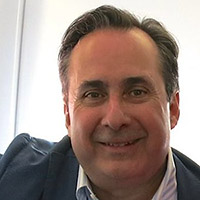 James B. McGee
Chair, Scientific Advisory Board at Kynectiv, Associate Professor of Medicine at Pittsburgh School of Medicine, USA
Dr. James B. McGee, co-founded Kynectiv, Inc. in 2010 and serves as its Scientific Advisory Board Chairman. Dr. McGee leads the Scientific Advisory Board that provides guidance and direction to Kynectiv, Inc. with regard to simulation, virtual patients and eLearning for healthcare education. His Laboratory for Educational Technology at the University of Pittsburgh School of Medicine conceived, designed and developed the virtual patient simulation platform on which DecisionSim™ is based - vpSim™. He is the Assistant Dean for Medical Education Technology at the University of Pittsburgh School of Medicine, an Associate Professor of Medicine in the Division of Gastroenterology, Hepatology and Nutrition and a practicing gastroenterologist. He is also the co-chair of the Virtual Patient Working Group at MedBiquitous (a medical education standards-developing organization).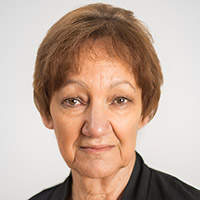 Diana Laurillard
Professor of Learning with Digital Technology, London Knowledge Labs, UCL Institute of Education, UK
Professor Laurillard is the lead in externally funded research projects on: i) Developing a learning design support environment for teachers and ii) Developing software interventions for learners with low numeracy and dyscalculia. She is also the Pro Director for Open Mode Learning and a founder member of the Planning Board for the cross-institutional Centre for Educational Neuroscience. Prof Laurilliard has previously been the Head of e-Learning Strategy unit at the Department for Education and skills, Pro-Vice-Chancellor for learning technologies and teaching at The Open University, Visiting Committee on IT at Harvard University and worked on Technology Enhanced Language Learning Programme. In addition to her many roles Prof Laurillard has published in many academic journals and books.
Venue
Grange St. Paul's Hotel
Godliman St, London, EC4V 5AJ
Grange St. Paul's Hotel is a luxury 5-star hotel, nestled beside St Paul's Cathedral in London's bustling business district. Its contemporary glass interior houses 433 guest bedrooms, an array of bars and restaurants, a stunning Ajala Spa, and a private Health and Fitness Club with gym and 18m swimming pool.
St. Paul's hotel also has two expansive floors of meeting and events space, and a dedicated Business Centre with PC workstations, print and fax facilities for business travellers. Popular local attractions include St Paul's Cathedral, Tate Modern, Shakespeare's Globe, and designer shopping destination One New Change.
Blackfriars - National Rail, District and Circle Lines – 4 minutes' walk
Mansion House - District and Circle Lines - 5 minutes' walk
St Paul's - Central Line - 5 minutes' walk
City Thameslink - National Rail - 2 minutes' walk
Cannon Street - National Rail, Circle and District Lines - 10 minutes' walk
Accommodation
We have secured preferential rates at The Grange St Pauls for the night of 24 October 2018:
One night 24 October – 25 October 2018, Executive Double Room (incl continental breakfast and complimentary WiFi) – GBP 279 +VAT.
If you would like to book accommodation, please contact Grange, St Paul's Reservations team at: stpauls.reservations@grangehotels.com, quoting "WAVES Network event on 24 October 2018".
*Please note the deadline for booking accommodation is 12 September 2018.
Networking reception
The WAVES team would like to invite you to join us at our networking reception, the evening of 24 October. This is an excellent opportunity to network with fellow attendees over drinks and a choice of canapé. Located on in the rooftop of The Grange, the outdoor terrace space boasts tremendous, picturesque views of London at night. The perfect conversation starter while mingling with delegates after a topical, cultivating day.
This is free to attend.
Time: 18:00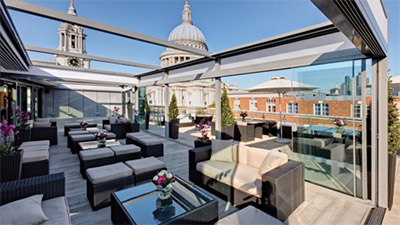 29. 6. 2018